News
What Happened To The Real Family After The Movie
Summary
María Belón, the real-life survivor portrayed in The Impossible, now works as a doctor and travels as a motivational speaker, describing her tsunami experience as a "gift" that strengthened her spirit.
Enrique Álvarez, María's husband, volunteers for Proactiva Open Arms and maintains a positive outlook, empathizing with others and actively helping Turkish refugees settle in Greece.
The Belón children, Simon, Tomas, and Lucas, have pursued education and careers in various fields, including anthropology, international affairs, and medicine, while also being actively involved in humanitarian work and promoting positive change for the future.
The Impossible's terrifying depiction of the tsunami waves and their impact makes it hard not to wonder what happened to the real family depicted in the film. J.A. Bayona's 2012 film chronicles the real-life story of five people who survived the 2004 Indian Ocean earthquake and tsunami. The Impossible marks the feature film debut of Tom Holland and also stars horror-movie staples, Naomi Watts and Ewan McGregor.
While their nationalities and names were changed for the movie, The Impossible is based on the real experiences of María Belón, her husband, Enrique, and their three children, Lucas, Simón, and Tomás. Although The Impossible drew some criticism for its creative liberties, survivors of the 2004 tsunami praised the film for its authenticity, especially its realistic portrayal of how Thai people assisted survivors. María Belón and her family even helped the filmmakers behind The Impossible accurately traverse their experiences onto the big screen. However, even though The Impossible does an incredible job at capturing the realism of the event, the real family's true story is far more terrifying and awe-inspiring at the same time.
RELATED: The Impossible: What Happened To Karl Schweber & His Family
Where Is The Impossible's Real María Belón Now?
Even to this day, María Belón reportedly works as a doctor and travels around the world as a motivational speaker. In October 2020, María Belón appeared in a motivational video for BCC Speakers (via BCC Speakers on YouTube), in which she described her tsunami experience as a "gift" because it strengthened her spirit. She spoke to fellow survivors and explained that The Impossible is not her story but "the history of all of us." María Belón also recalled how she would "lovingly" fight with director Bayona during production and explained that the underwater scenes in The Impossible were designed to make all viewers feel how the victims felt during the tsunami.
Where Is The Impossible's Real Enrique Álvarez Now?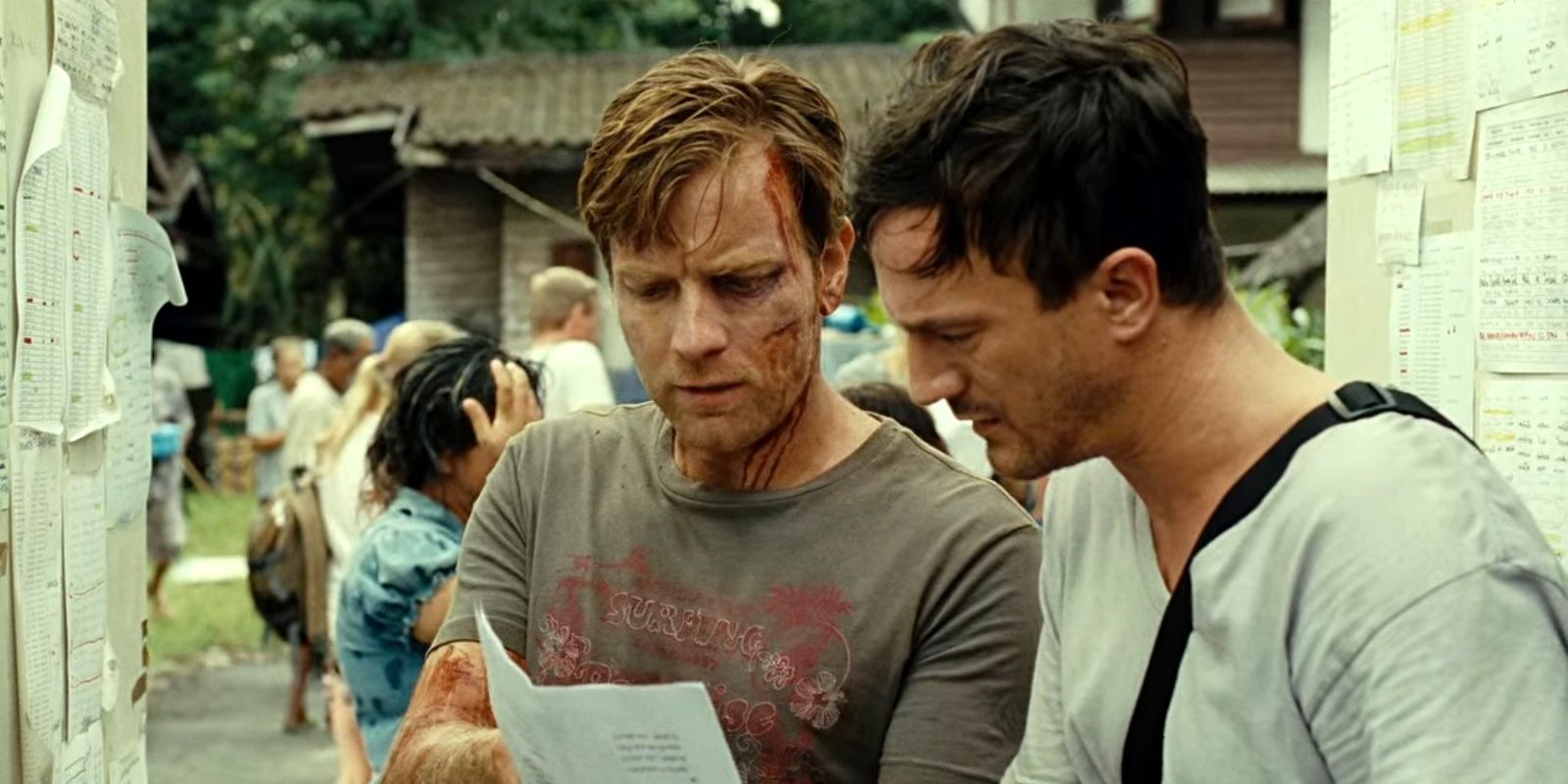 As per reports, Maria's husband, Enrique, volunteers for Proactiva Open Arms, a Spanish organization founded in 2015 that helps Turkish refugees settle on the Greek island of Lesbos. Like his wife, Álvarez refuses to take credit for his contributions and maintains a positive outlook toward everything he and his family went through after the 2004 tsunami. "Having lived through certain situations in the past doesn't desensitize you. Instead, you empathize more with others. Things feel closer," he says (via HuffPost).
Where Are The Impossible's Real Lucas, Tomás, and Simon Belón Now?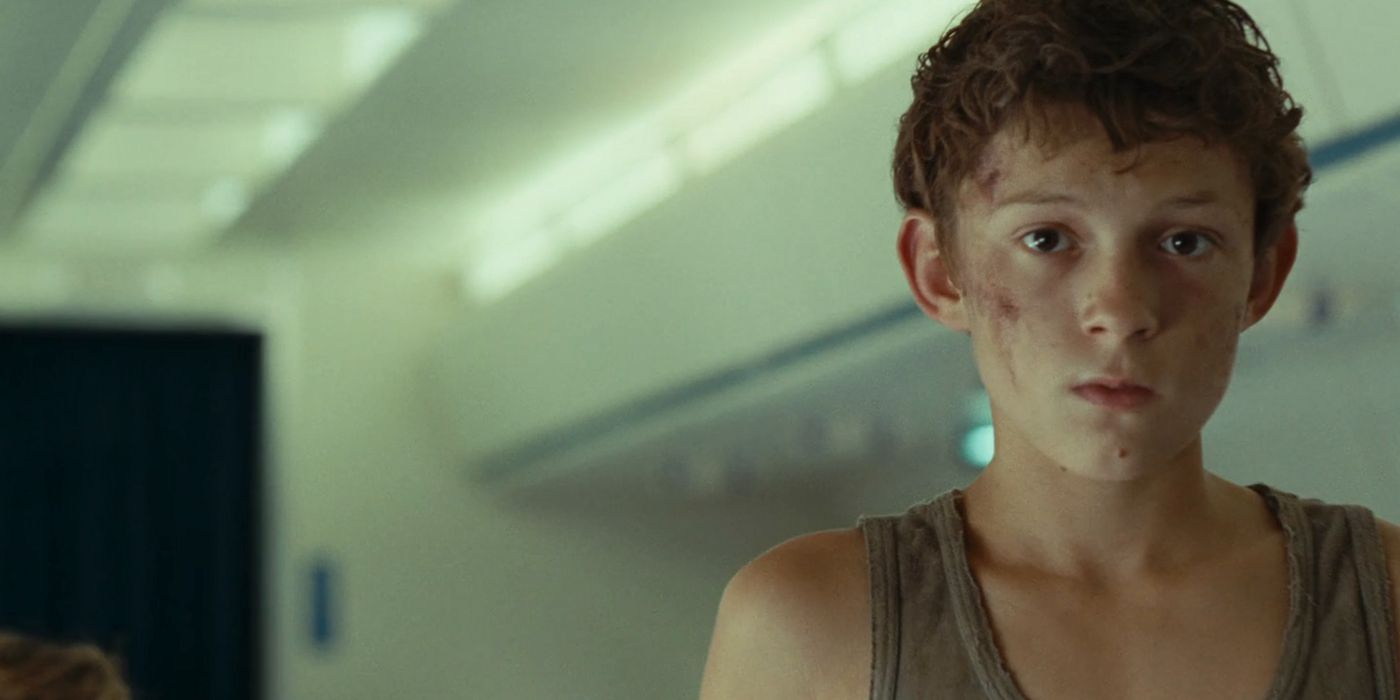 Simón, the youngest Belón child, got his high school diploma from United World College-USA and later earned a Bachelor's degree with a Major in Anthropology and Geography and a minor in Sustainability from University College Utrecht in the Netherlands. He is currently working as a Bicycle Mayor Network Manager at an Amsterdam-based global NGO called BYCS. He is also an avid cyclist and has volunteered at his father's NGO, Proactive Open Arms, in the past (via LinkedIn).
Tomás, the middle child, studied at Atlantic College in Wales before moving to the United States to pursue a degree in Science, Technology, and International Affairs at Georgetown University. Like his parents, Tomás continues to openly talk about his family's tsunami experience but firmly believes that (via United Nations on Youtube) "while it's important to reflect on the past, it's equally important to change the future." The eldest, Lucas (portrayed by Tom Holland in The Impossible), studied medicine at University College in London and played his own part as a humanitarian by actively working as a doctor during the pandemic in 2020 and spreading awareness about the importance of social distancing during the time (via El Pais).
Sources: BCC Speakers on YouTube, Proactiva Open Arms, LinkedIn, United Nations on Youtube, El Pais