News
What Jordan Peele's Next Movie Is (After Nope)
Summary
Jordan Peele's next movie, set to release in Christmas 2024, will be an original story, continuing his trend of insightful social commentary within the horror genre.
Universal will produce the movie and expressed excitement about working with Peele, highlighting their shared goal of increasing representation onscreen.
While a sequel to Get Out is a possibility, Peele's track record of exciting and varied stories suggests that audiences can look forward to a fresh, new idea for his next project.
As one of the most exciting new voices in horror, there is already plenty of excitement for Jordan Peele's next movie. The comedian-turned-filmmaker, who broke out with the sketch show Key & Peele, has become known as one of the best horror directors in Hollywood in recent years. Peele made his directorial debut in 2017 with Get Out, a social thriller starring Daniel Kaluuya that was a surprise box office hit. Going on to win an Oscar for Best Original Screenplay, the movie cemented Peele's style of insightful social commentary within an effective genre story. He followed it up with the critically acclaimed horror hit Us in 2019, and his latest movie, Nope in 2022.
Similar to other modern filmmakers like Christopher Nolan and Quentin Tarantino, Jordan Peele's movies have become a franchise by themselves with plenty of excitement and anticipation for whatever project he announces next. Indeed, Peele has already confirmed his next movie after Nope is on its way with an established release date. However, other details are being kept scarce as has come to be expected with the filmmaker's work.
RELATED: The 15 Best Horror Movies of All Time
Get Out and Us are now streaming on Netflix while Nope is streaming on Prime Video
Jordan Peele's Next Movie Is Arriving Christmas 2024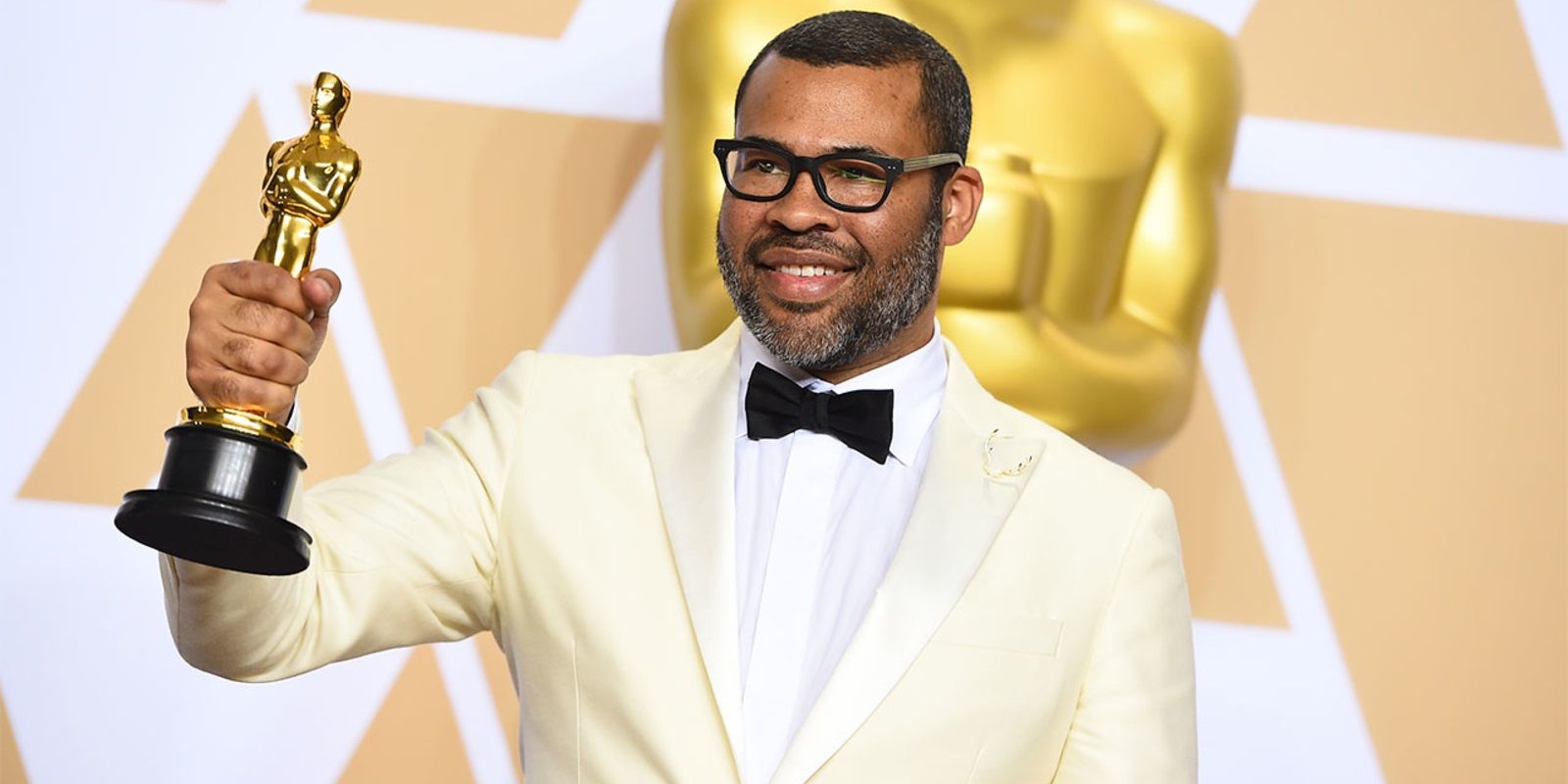 While there's no news on what Jordan Peele's next movie after Nope will be about, it does have a release date. Fans can mark their calendars for the next Jordan Peele movie, as it has been confirmed to arrive on Christmas 2024. As with the first three Peele movies, Universal will produce the movie with both parties clearly thrilled with their partnership thus far. In a statement for the announcement of Peele's new movie, the filmmaker spoke about the continued relationship with Universal:
"It would not have been possible to make Get Out and Us without the endless trust and support we received from Donna Langley and the team at Universal. Their willingness to take risks and their commitment to original content makes them the perfect collaborative partner for Monkeypaw. I couldn't be more excited for what lies ahead."
Peele's comments suggest, like his other movies, his fourth directorial effort will be an original story. Universal also expressed their excitement about continuing to work with Peele:
"Jordan has established himself as a premier voice and original storyteller with global appeal. He is leading a new generation of filmmakers that have found a way to tap into the cultural zeitgeist with groundbreaking content that resonates with audiences of all backgrounds. We also share an important goal with Monkeypaw when it comes to increasing representation onscreen in the characters that are portrayed, the stories that are told and the people who tell them."
The enthusiasm behind the scenes certainly adds to the anticipation for Peele's next movie. As Peele points out, there are fewer movie studios willing to take a risk on bigger original movies. With the strong relationship between Peele and Universal as well as the success of their collaborations, this might not only ensure more Peele movies come to theaters but also inspire similar relationships between studios and visionary filmmakers.
What Jordan Peele Has Said About His Next Movie
As with every Jodan Peele movie to date, there is a lot of secrecy about his fourth project. Though the release date is secure, no casting or plot details have been announced. While the lack of casting news could be due to the SAG-AFTRA strike, Peele will likely keep plot details hidden for as long as possible. However, the filmmaker himself did offer a hint at the tone of the movie while also teasing the scale (via Deadline):
"A little bit of horror, a little bit of comedy; I'm always going to try and give you a big show… I will stay within this realm that I love which is, I think, the only way I know how to view the world and how to tell stories at this point."
In terms of scale and budget, Nope was Peele's biggest movie to date. It seems like the filmmaker is looking to provide another large-scale spectacle for his latest project and the fact that he has secured the busy Christmas release date suggests a lot of confidence it can compete with bigger blockbusters.
Jordan Peele Has Teased Get Out 2 As A Possibility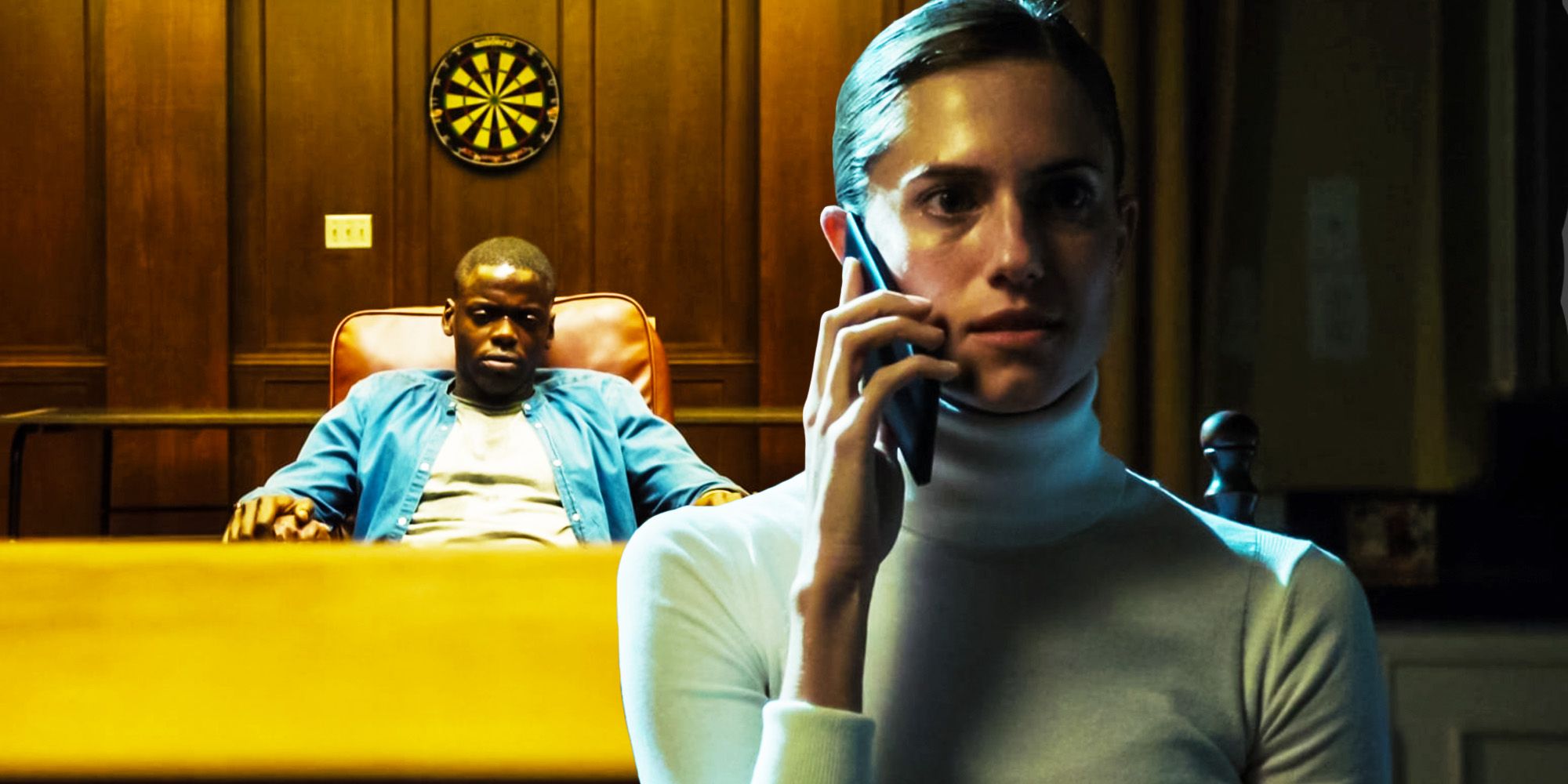 One of the possibilities for Jordan Peele's next movie after Nope might be Get Out 2. The director has remained quite open to the idea of revisiting this world and continuing the story, as he's said he feels there is more story to tell. The movie introduced a dark mythology as well as an ancient organization that may seek revenge on Chris after he tore down the operation the Armitage family had built. There is also the possibility of exploring the origins of this disturbing organization. So far, Get Out 2 has not been officially announced, and there is no guarantee that it will be Jordan Peele's next movie after Nope even if it does happen.
The idea of Peele making a sequel is intriguing, but there is always the risk of returning to such an impactful movie and tarnishing its reputation with a lesser and unnecessary sequel. There is also the fact that Peele's original movies that have followed Get Out have been exciting and varied stories that show his versatility as a storyteller and filmmaker. As beloved as Get Out is, the promise of a totally new idea coming from Peele is more exciting than revisiting an old one.