News
When The Frasier Reboot's Finale Releases (& How Many Episodes Are Left)
Summary
The Frasier reboot will consist of 10 episodes, which is fewer than the original series which had over 20 episodes per season.
The finale, titled "Reindeer Games," will be released on December 7, 2023, fittingly during the holiday season.
The Frasier reboot episodes are released weekly on Paramount+, with the first two episodes airing together on October 12, 2023.
The Frasier reboot has brought Kelsey Grammer's psychiatrist back to screens with a new series on Paramount+, although its episode count is a lot shorter than the original show. The original run of Frasier ended in 2004 after 11 seasons, and the show was incredibly consistent. All 11 seasons saw Frasier stubbornly go through life only enjoying coffee, wine, and fine dining, and it was endlessly entertaining. Now, almost two decades later, the good doctor is back. However, things do look a bit different, as the Frasier reboot's cast has some new faces and several old ones missing, including Niles, Martin, Daphne, and Bulldog.
While the original series won an immense number of accolades, including an unbelievable 24 Emmy Awards, the reboot series hasn't garnered quite the same reception. Unfortunately, the Frasier reboot has divided critics and audiences, but that doesn't mean there's no interest in where Frasier is in his life 20 years later. The reboot series isn't set in Seattle, as the show sees Frasier returning to Boston, and the character now has a very non-Frasier-like son. A lot has changed in the radio host's life, which is all being explored through the Frasier reboot's run.
The Frasier Reboot Season 1 Finale Releases On December 7, 2023
The season 1 finale is titled "Reindeer Games."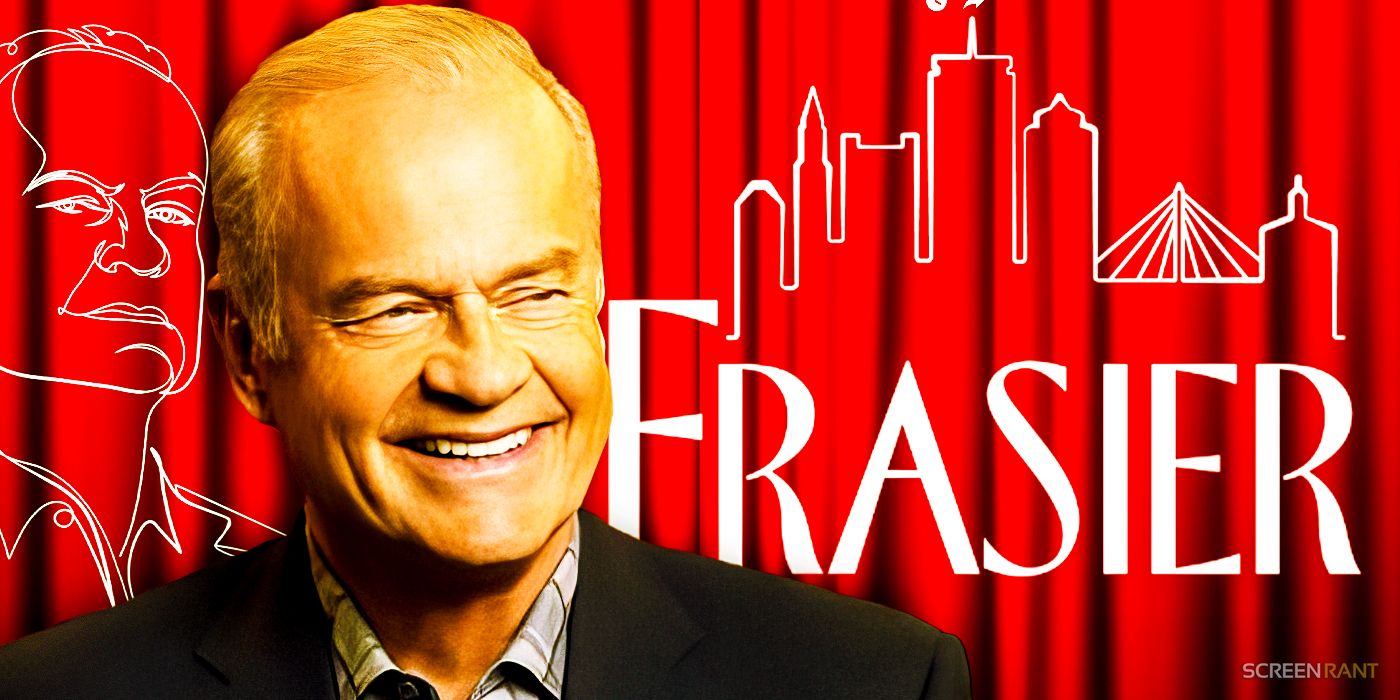 The Frasier reboot's season 1 finale, "Reindeer Games," will debut on December 7, 2023. Based on the title, the Holiday season is a fitting release for the finale, and the episode will likely be a festive one. However, the title has a double meaning, as it also teases an interesting story arc. "Reindeer games" is a phrase used to describe activities that unfairly discriminate against certain participants. Frasier could be using his intellect to alienate the less educated characters, something he was guilty of doing in the original series. As yet, it isn't clear if "Reindeer Games" will mark the series finale or if there will be a Frasier reboot season 2.
Related: Why David Hyde Pierce's Niles Isn't In The Frasier Reboot
The Frasier Reboot Has 3 Episodes Left
Frasier has a 10-episode run in total.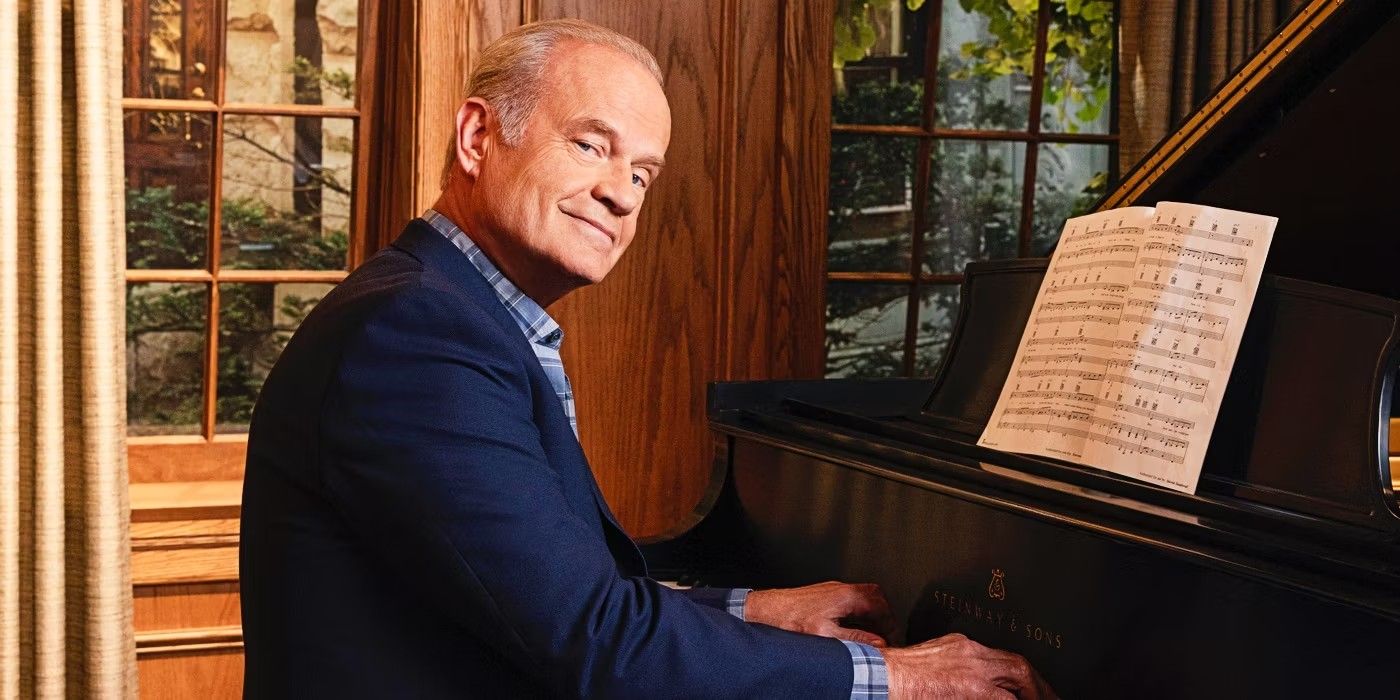 The Frasier reboot has 10 episodes in total, with three remaining. The Frasier reboot episodes 1 and 2 were very much about setting the scene for what's to come, finding him as he moves back to Boston, reconnects with his son, Freddy, and gets himself a new apartment, and the show has since built from there. It has mostly followed two main strands, switching between Frasier's new job at Harvard and hijinks with his old friend Alan Cornwall (Nicholas Lyndhurst), and growing closer again to his son Freddy (Jack Cutmore-Scott). Frasier episode 7 even brings back Lilith, Frasier's ex-wife, once again played by Bebe Neuwirth.
Frasier Reboot Schedule In Full
All episode release dates.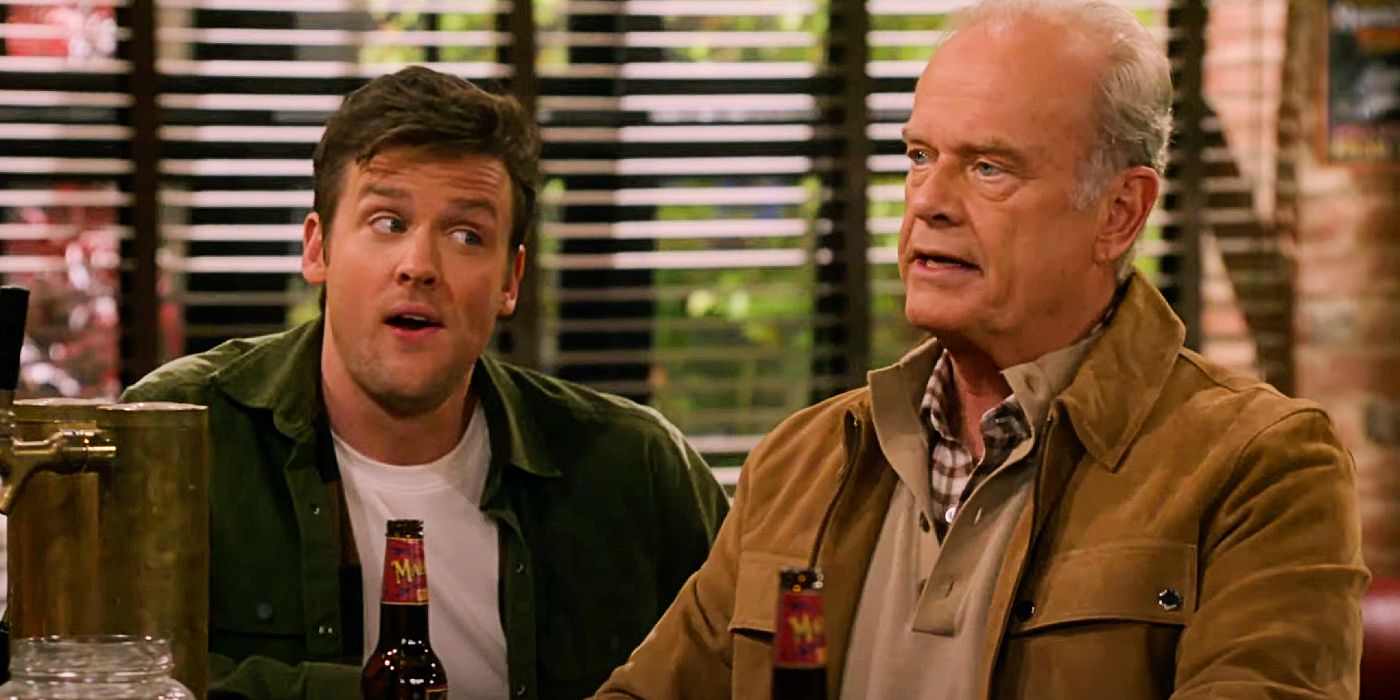 The Frasier reboot episodes are released each Thursday at 12 am PT / 3 am ET on Paramount+, with the exception being the first two episodes, which aired together on October 12, 2023. Here is a list of the full Frasier episodes release schedule:
| Episode # | Title | Release Date |
| --- | --- | --- |
| 1 | The Good Father | October 12, 2023 |
| 2 | Moving In | October 12, 2023 |
| 3 | First Class | October 19, 2023 |
| 4 | Trivial Pursuits | October 26, 2023 |
| 5 | The Founders' Society | November 2, 2023 |
| 6 | Blind Date | November 9, 2023 |
| 7 | Freddy's Birthday | November 16, 2023 |
| 8 | The B Story | November 23, 2023 |
| 9 | The Fix Is In | November 30, 2023 |
| 10 | Reindeer Games | December 7, 2023 |