News
Why Alexis & Ted Don't End Up Together
Summary
Alexis and Ted didn't end up together on Schitt's Creek because they were on different paths in life.
Keeping Alexis and Ted together would have ruined Alexis' character growth and arc on the show.
Actress Annie Murphy initially didn't like the idea of Alexis and Ted not ending up together, but later understood it was necessary for the characters' development.
While Alexis Rose (Annie Murphy) and Ted Mullens (Dustin Milligan) were a fan-favorite couple on Schitt's Creek, many viewers were surprised that Alexis and Ted didn't end up together by the show's final episode in 2020. The fish-out-of-water story of Schitt's Creek saw each Rose family member change for the better thanks to the small town. The most important person in Alexis' journey was Ted, despite the ups and downs of their romance. Their charming chemistry and sweet love story had many fans of the show rooting for Alexis and Ted to make it work.
Right from the beginning of Alexis' arrival in the small rural town of Schitt's Creek, Ted was a fixture in Alexis' life. Ted was initially introduced as the veterinarian in town, but he quickly became a love interest for Alexis. Though their relationship had some rocky moments in their relationship early on, Ted and Alexis developed a love that brought out the best in each other even if their individual paths in life during the final season of Schitt's Creek meant they wouldn't end up together.
Alexis And Ted Found Themselves On Different Paths
Alexis And Ted Didn't End Up Together Because Of Their Personal Goals
Alexis and Ted certainly had great chemistry as one of Schitt's Creek's best couples, but they didn't always find their romantic journey to be easy. Ted was clearly infatuated with Alexis, despite not having lived the lavish lifestyle of many of Alexis' past boyfriends. His romantic side led to Ted proposing to Alexis soon after they started dating, which initially scared her off. While they decided to break off the engagement, they stayed close friends, and Ted even gave Alexis a job at his veterinary practice as a receptionist when she needed to find a way to continue paying for her education.
Ted went on to date other women, which made Alexis realize how much she cared for him, and they got back together at the end of Schitt's Creek season 4. The relationship between Alexis and Ted went strong heading into the show's sixth and final season, but hit a bump in the road when Ted was accepted into a six-month research program in the Galápagos Islands. The duo took a shot at long-distance when Alexis stays in Schitt's Creek, but it was clear the situation wasn't fair to either party.
Despite the love they shared, Alexis and Ted found themselves on different paths in life that took them away from each other, leaving them to acknowledge how important they were to each other and say goodbye.
In season 6's "The Presidential Suite," Ted surprised Alexis by returning to Schitt's Creek. The pair professed their love, but they amicably decided it would be best to break up as they were heading in different directions with their respective dream jobs. Alexis and Ted didn't end up together, but this was a different ending for the couple from the original plan unveiled by Dan Levy, who revealed (via EW) that Alexis and Ted were supposed to be married by the end of the series.
Alexis And Ted's Marriage Was Canceled To Drive Alexis' Story
Keeping The Show Dramatic Is Partly Why Alexis And Ted Didn't Settle Down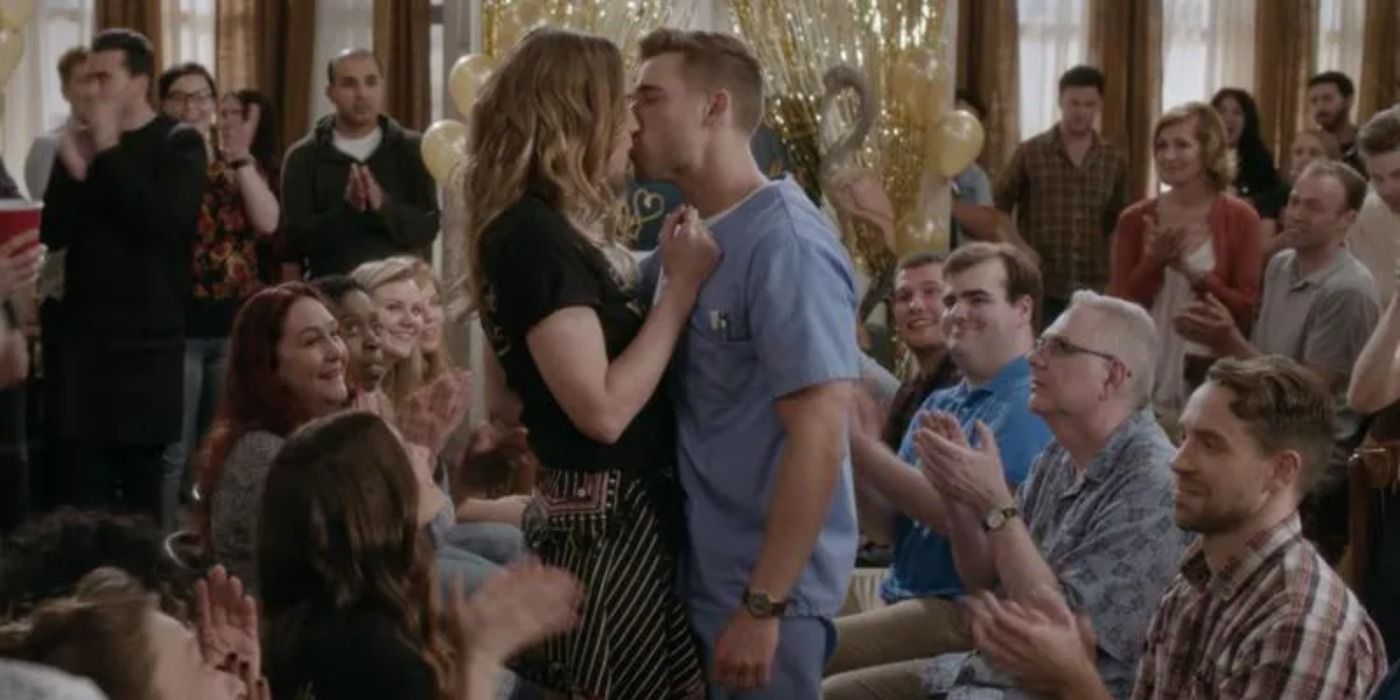 Aside from the wedding between David and Patrick Brewer (Noah Reid), Schitt's Creek was meant to feature nuptials between Alexis and Ted. Levy, who co-created the series with his father, Eugene, planned for the double wedding but changed up the scenario when Alexis' storyline evolved. When asked why he broke up Alexis and Ted, Levy explained: "Alexis needed to come out of this show liberated in a way that wasn't necessarily attached to a guy." He added how important it was for Murphy's character to head down another path after having "loved and lost" rather than settle down in a town that didn't meet her career trajectory.
While it may not have been part of the original plan that Ted and Alexis don't end up together, it was the best thing for Alexis' growth and ending on Schitt's Creek. She was in the midst of growing her new PR career, and she wouldn't have been able to do that from the Galápagos Islands. She and Ted both knew that, as hard as it was to come to terms with. It's nice to think that the paths of Alexis and Ted would cross years down the line. Until Schitt's Creek returns for another chapter in the form of a potential revival, the pair's fate will remain a mystery.
Alexis And Ted's Relationship Working Would Have Harmed Schitt's Creek
If Alexis And Ted Had Ended Up Together It Wouldn't Have Improved The Show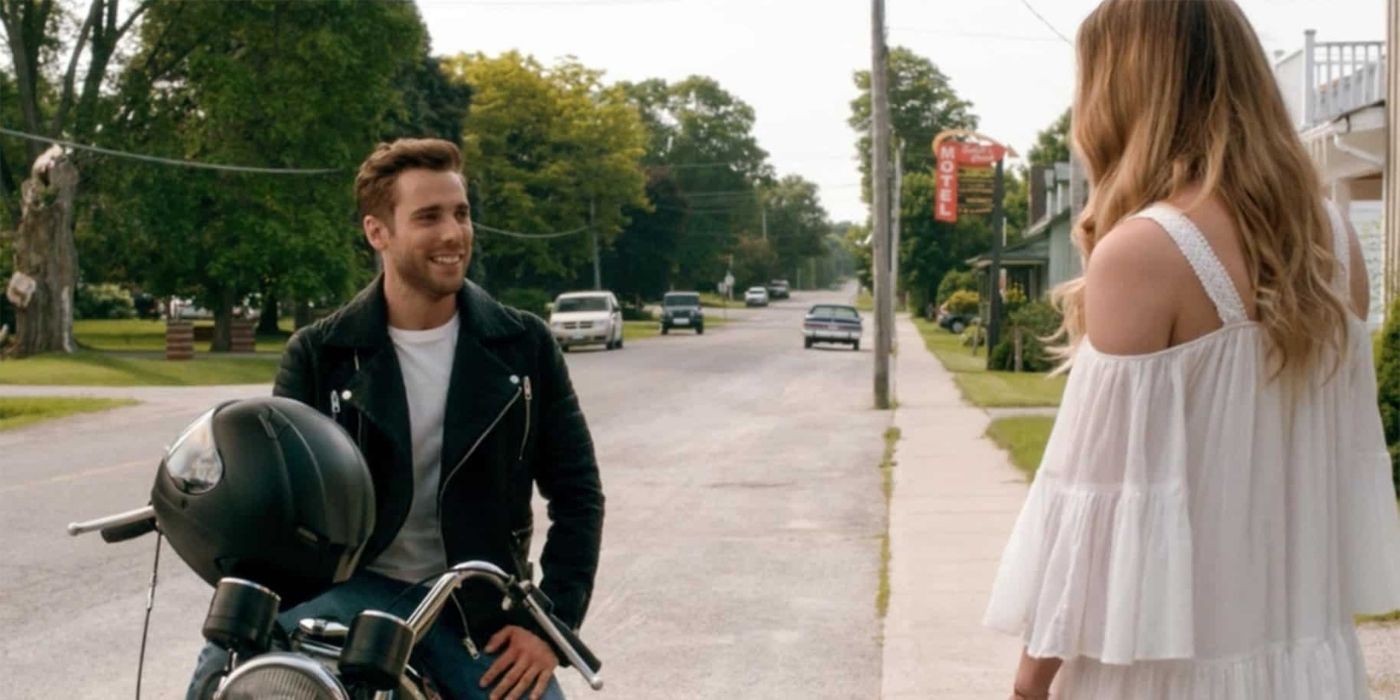 In actuality, keeping Alexis and Ted together on Schitt's Creek would've ruined the series. At the beginning of the show, Alexis had only just come out of a string of toxic and borderline abusive relationships. While Schitt's Creek started off with the Rose family learning to get by on a greatly reduced income, it also showed the family's adjustment to living without the crutches that money once provided. For the first time, Alexis had to learn to date a regular person, rather than a privileged member of the social elite.
However, dating at all may have been the real problem for the character, as Alexis was rarely single and seemed to define herself by her romantic status. She focused her life on her relationships, and they shaped her identity. She was never truly given the opportunity to explore herself as a person and figure out her own hopes and dreams, let alone go after them. Keeping Alexis and Ted together only would've ruined her arc on the show, taking her back to square one.
Keeping Alexis and Ted together only would've ruined her arc on the show, taking her back to square one.
Since Schitt's Creek is a character-based comedy, there needs to be definable and observable growth within said characters' trajectories. While the relationship was a good one, keeping the pair together would've undermined her character's main message and opportunities for growth. All in all, it was better for the show to focus on how to enhance the characters rather than give them outcomes that make them "happy." Otherwise, Schitt's Creek wouldn't be as acclaimed and cherished as it is today.
Actress Annie Murphy Was Initially Against Alexis and Ted's End
The Schitt's Creek Star Wanted Ted And Alexis To Be Together (At First)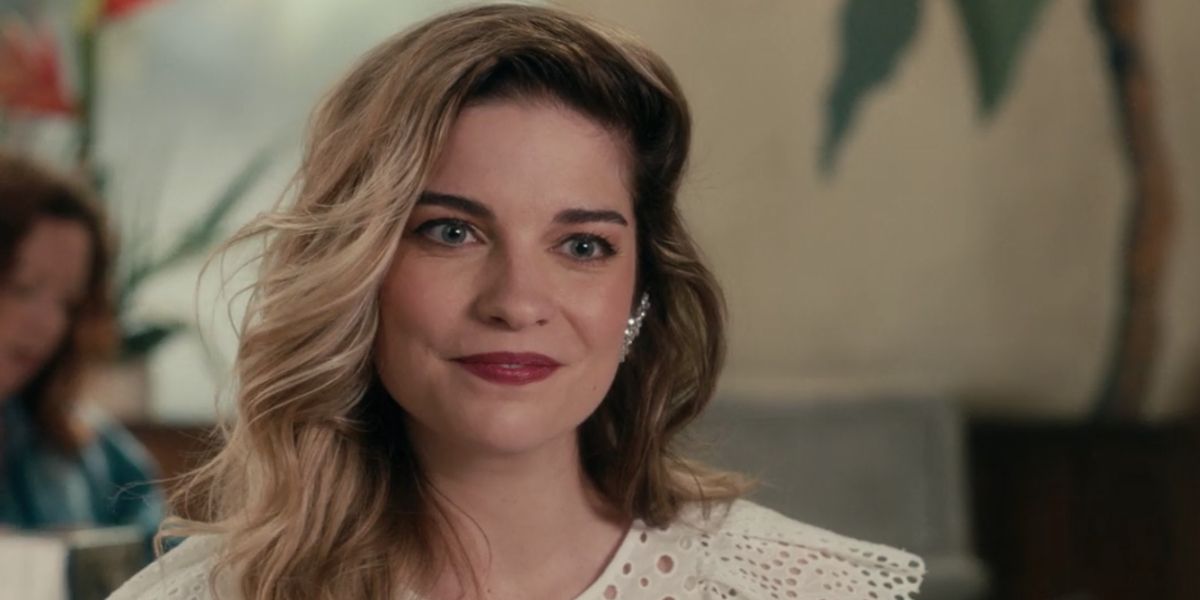 Annie Murphy won an Emmy for her hilarious role as Alexis on Schitt's Creek during its final season, and the Alexis and Ted romance could have been a big reason for that acclaim. However, like many viewers, Murphy initially didn't like the idea of seeing this loving and seemingly ideal coupling not work out in the end. Her feelings had changed by the time the show concluded though, and she admitted (via Tell Tale TV) that she felt it was the necessary thing for both characters. She also expressed that shooting the scene was particularly emotional.
What the final breakup scene meant for Alexis and Ted's love story certainly was not lost on Murphy. However, the added sadness of the show coming to an end made it especially heartbreaking. This included the fact that it was Dustin Milligan's last day on set, so she was saying goodbye to a friend as well. Murphy found that there were some very relatable aspects within the script that summed up her feelings of the moment, saying
"I think there were a lot of things in the script that we could also say to each other as good buds, who have enjoyed working together for five years."
As sad as the end of Alexis and Ted's romance was, it made for one of the best scenes in Schitt's Creek. Alexis and Ted didn't end up together, but their relationship was still one of the most memorable arcs of the show.
Schitt's Creek

Release Date:

2015-01-13

Cast:

Catherine O'Hara, Dan Levy, Noah Reid, Emily Hampshire, Tim Rozon, Dustin Milligan, Eugene Levy, Jennifer Robertson, Chris Elliott, Annie Murphy

Genres:

Comedy

Rating:

TV-14

Seasons:

6

Summary:

Schitt's Creek is a sitcom series created by and starring Dan and Eugene Levy. When the Rose family's business manager embezzles funds from their fortune, they discover that all of their money is gone except for one last piece of property – a small town called Schitt's Creek that they purchased for fun years ago. Now forced to acclimate to an average, borderline impoverished life, the Rose family will attempt to make due with what they have while trying to revitalize the town.

Writers:

Dan Levy, Eugene Levy, David West Read

Streaming Service:

Netflix

Showrunner:

Dan Levy, Eugene Levy