News
Why Original Twilight Director Didn't Return For Sequels Explained 15 Years Later
Summary
Catherine Hardwicke explains why she didn't direct the Twilight sequels – the follow-up novels didn't resonate with her as much as the first one did.
Hardwicke wanted other women to direct the sequels after her, but all four movies were ultimately directed by men.
It's worth considering what The Twilight Saga would have been like if Hardwicke had returned or if another woman had directed the sequels, as her direction brought a unique visual style to the first film.
Original Twilight director Catherine Hardwicke explains why she didn't return for the sequels. The movie, based on Stephenie Meyer's 2005 novel, follows the relationship between Bella Swan (Kristen Stewart) and vampire Edward Cullen (Robert Pattinson). Along with Stewart and Pattinson, The Twilight Saga's cast includes Taylor Lautner, Billy Burke, Elizabeth Reaser, Peter Facinelli, Ashley Greene, and Kellan Lutz. Despite poor critical reception, Twilight was a box office success, but Hardwicke didn't return for any subsequent installments. Instead, the movies were helmed by Chris Weitz, David Slade, and Bill Condon.
Hardwicke recently appeared at a 15th anniversary event for Twilight and, according to ComicBook.com, the director revealed why she never returned for any of the sequels. She explained that what drew her to the franchise was the first novel, and that its follow-ups didn't resonate with her the same way. Hardwicke also shared that she had the opportunity to make sequels, but declined. Read Hardwicke's comments regarding The Twilight Saga below:
"All the aesthetics and everything is so important to me, that's just the way I live and breathe. And the acting, I took years of acting classes before directing my first feature just so I could see 'how does it feel, that kind of pressure.' But I think that I really loved the first book the best, to be honest. It was just fresh, it was original. I never read anything like that. Always I'd read about vampires in dark alleys in London and Paris, and this one, they're in the trees, around in the daytime. They're in high school. I'm like, 'That's insane.' I loved it. And so, the rest of the books, I didn't just fall quite as much deeply in love with them as I did the first one. So, I was kind of happy to do the first, I wanted to do the first one, my contract said that I could do the other ones, but I didn't want to, but I did want other women to direct the other ones. All four movies after me were directed by men and both Divergents and all the Hunger Games. So even though we kind of paved the way, none of the other ones were directed by women. And, of course, Patty Jenkins, of course, Greta Gerwig. A lot of bad ass people came down the doors."
The Twilight Saga Lost Something When Hardwicke Left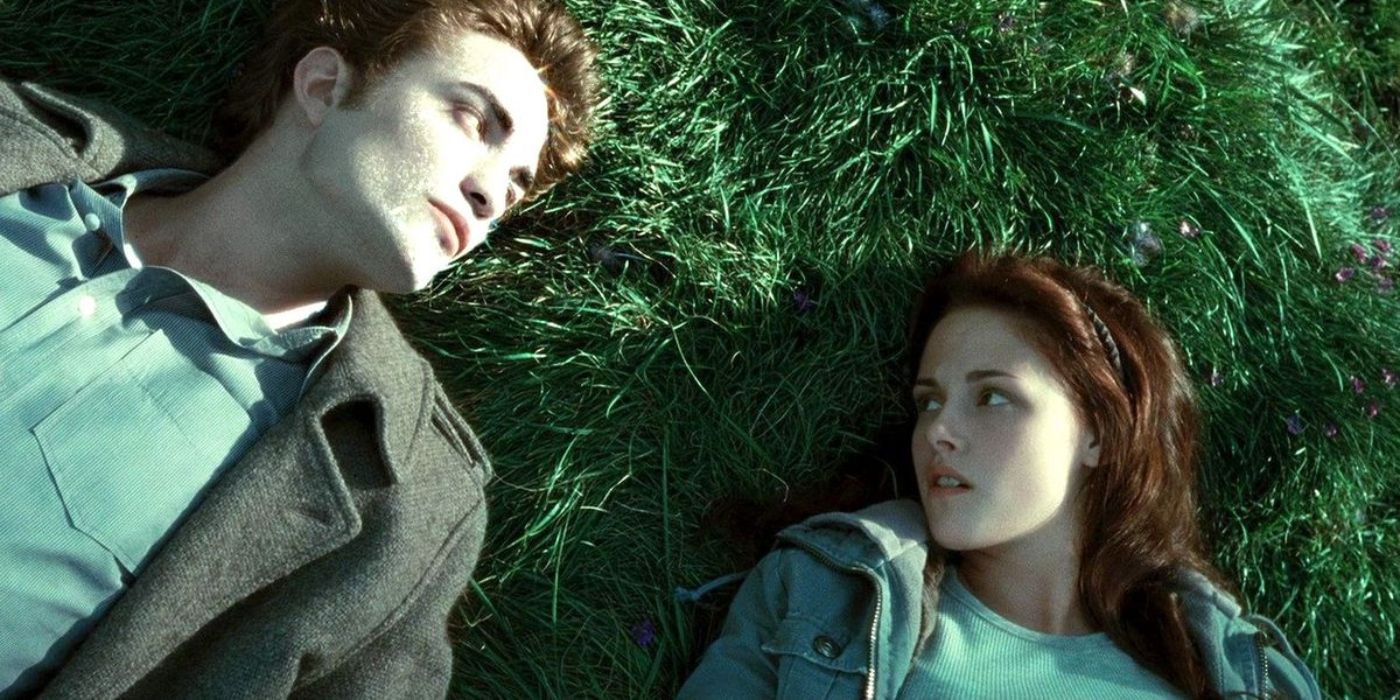 Previous reports suggested Hardwicke left The Twilight Saga over issues related to time and budget. The director revealed she felt attached to the fans, but was unable to create another entry given the conditions. Hardwicke's latest comments explained the real reason for her departure, noting that she wasn't as eager to make additional installments. When it comes to the original Twilight film, Hardwicke's direction was considered a bright spot, and since then, she has gone on to direct Red Riding Hood, Miss You Already, Mafia Mamma, and an episode of Guillermo del Toro's Cabinet of Curiosities on Netflix.
It's worth wondering what The Twilight Saga might have looked like if Hardwicke returned to helm the sequels or if, as she mentioned, they were directed by women. Back in October, Academy Award nominated filmmaker Sofia Coppola revealed that she was part of the Twilight Saga: Breaking Dawn – Part 2 discussion. However, she explained that some of the story details, including Jacob imprinting on Renesmee, became strange.
In The Twilight Saga: Breaking Dawn – Part 2, Jacob admits he has imprinted on Bella and Edward's young daughter Renesmee, which means he sees her as something akin to a soulmate.
Following the release of Twilight, its passionate fanbase and box office performance made the franchise more of a phenomenon. While the films remain beloved, it's interesting to think about how audiences would have responded to Hardwicke's return, or another woman's potential direction for The Twilight Saga. Hardwicke brought a specific visual style to the movie, and seeing that continue for each installment might've enhanced the franchise considerably.
Source: ComicBook.com
Twilight

Release Date:

2008-11-21

Director:

Catherine Hardwicke

Cast:

Robert Pattinson, Ashley Greene, Peter Facinelli, Rachelle Lefevre, Elizabeth Reaser, Kristen Stewart, Nikki Reed, Jackson Rathbone, Cam Gigandet, Kellan Lutz, Taylor Lautner, Anna Kendrick, Billy Burke

Rating:

PG-13

Runtime:

121 minutes

Genres:

Romance, Fantasy, Drama

Writers:

Melissa Rosenberg

Summary:

Based on Stephenie Meyer's book of the same name, Twilight follows Bella Swan (Kristen Stewart), who falls madly in love with Edward Cullen (Robert Pattinson), who she soon finds out is a vampire. Falling in love with her at the same time, Edward and Bella must overcome obstacles to preserve their forbidden relationship.

Budget:

$37 million

Sequel(s):

The Twilight Saga: New Moon, The Twilight Saga: Eclipse, The Twilight Saga: Breaking Dawn – Part 1

Franchise(s):

The Twilight Saga