News
Why Rick & Morty Season 7 Episode 5 Marks A Major Shift For The Show's Future: "Where's Your Story Go?"
Rick and Morty creator Dan Harmon and showrunner Scott Marder open up about how season 7, episode 5 marks a major shift for the show's future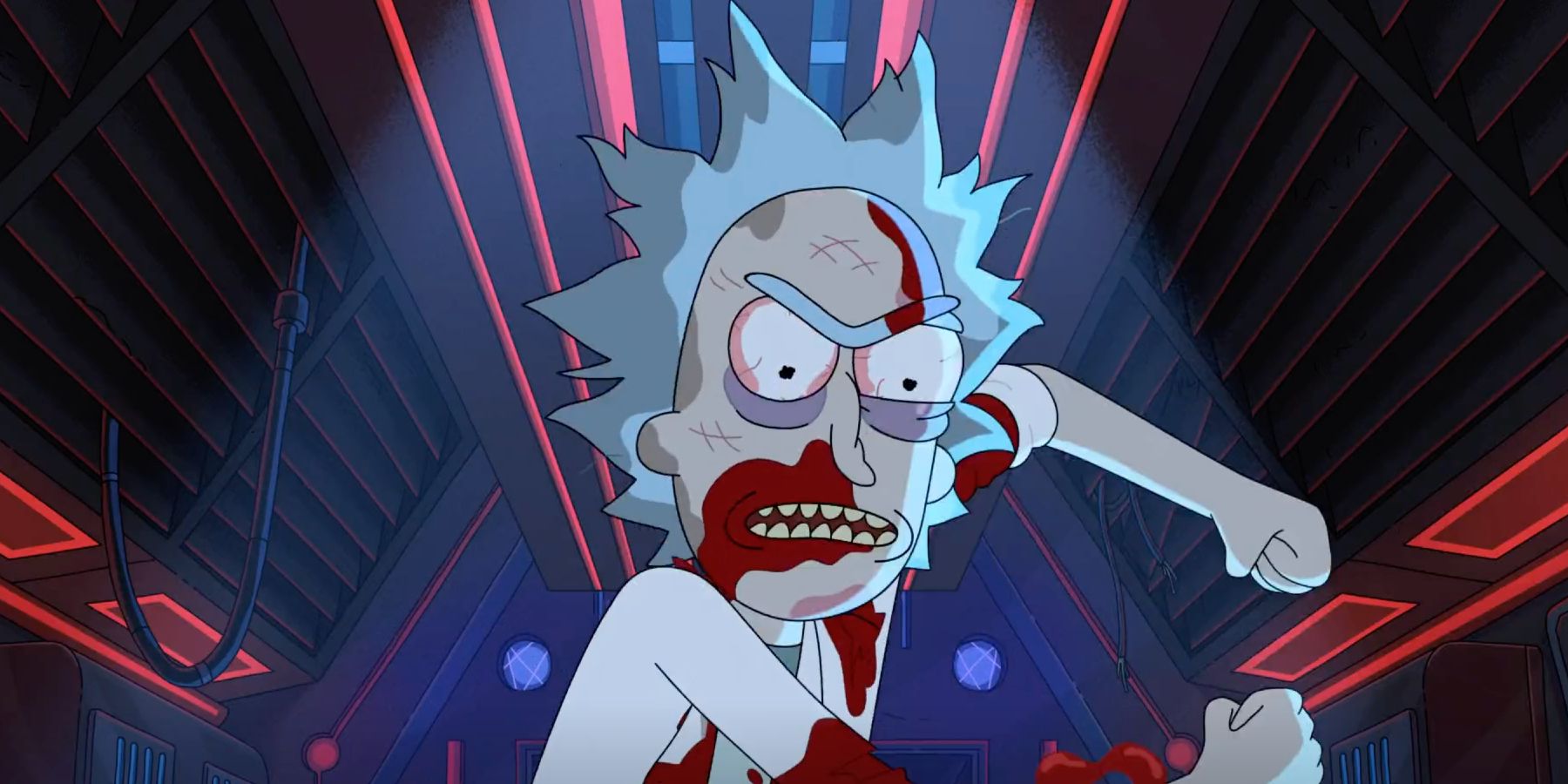 This article covers a developing story. Continue to check back with us as we will be adding more information as it becomes available.
Warning: SPOILERS ahead for Rick and Morty season 7, episode 5!
Summary
Rick and Morty season 7, episode 5 marks a major shift for the series as Rick takes revenge on Rick Prime for the deaths of his wife and daughter.
With this major plot point resolved, Rick's future motivation is left uncertain, and the show will explore what happens after achieving lifelong revenge.
The show's creators emphasize that Rick is now existentially isolated and doesn't fit in the universe, mirroring the discovery of multiple universes by a 14-year-old Morty.
Rick and Morty creator Dan Harmon and showrunner Scott Marder have opened up about how season 7, episode 5 of the series marks a major shift for the series going into the future. In the latest episode, Rick manages to kill Rick Prime, getting revenge on him for the deaths of his wife and daughter. However, with the major plot point now resolved, Rick's motivation for the future is left up in the air.
Speaking with Variety, Harmon and Marder explained how the newest episode of Rick and Morty season 7 marks a key turning point for the series. The showrunner contrasted the next step of Rick's journey with Braveheart, indicating the series will explore what happens to someone after they've finally achieved their lifelong quest for revenge. Check out what Harmon and Marder had to say below:
Harmon: I think there's still a conclusion to a story here, because the narcissist will tell you that destroying yourself, it doesn't solve a problem.

Marder: What do you do if you're Braveheart and you've been avenging your dead wife and succeed and don't die, and then live beyond it? Where's your story go when that's all that's defined you?

Harmon: This show, the least of its concerns is wearing out its canonical credit card. If the show was going to be destroyed, it would have been destroyed by any of the other Godzilla-sized problems that have happened to it, including pandemics, writers' strikes, and other things…. This is how far we've come with Rick's journey. He is now the one who is existentially isolated. He is the one that doesn't feel like he fits in the universe around him. Which puts him on the same level as a 14-year-old boy learning there's multiple universes 10 show-years earlier.
More to come…
Source: Variety
Rick and Morty

Release Date:

2013-12-02

Cast:

Spencer Grammer, Justin Roiland, Kari Wahlgren, Chris Parnell, Sarah Chalke

Genres:

Animation, Adventure, Comedy

Seasons:

6

Summary:

Rick and Morty is an adventure/Sci-Fi animated series that follows the intergalactic, inter-dimensional adventures of super-genius Rick Sanchez and his less-than-average grandson Morty Smith. Rick's daughter, Beth, his granddaughter, Summer, and his hated stepson, Jerry, also take center stage more often than not. Hailing from creators Justin Roiland and Dan Harmon, the series blends comedy with science fiction as a way of exploring a wide variety of themes aimed at an adult audience.

Story By:

Dan Harmon, Justin Roiland, Tom Kauffman

Writers:

Dan Harmon, Justin Roiland, Tom Kauffman, Eric Acosta

Network:

Cartoon Network

Streaming Service:

Hulu

Franchise(s):

Rick and Morty

Directors:

Dan Harmon, Ryan Ridley, Lee Hardcastle

Showrunner:

Dan Harmon