News
Why Shah Rukh Khan Plays Both Father AND Son In Jawan
Summary
Bollywood superstar Shah Rukh Khan played two different roles in the thrilling film Jawan, showcasing his versatility as an actor.
Khan's double portrayal as both Azad and his father, Vikram, emphasized the strong bond between the characters and added an exciting twist to the movie.
To achieve Khan's double role, body doubles were used for certain scenes, with close-up shots focusing on the character he was portraying at the time.
Bollywood sensation, Shah Rukh Khan, lent his acting skills to Jawan in two different roles. Following the story of a man named Azad who is determined to rectify all that is wrong in society and is driven by an extremely personal vendetta, Jawan is a thrilling film with an important message. The movie has become a smashing success, at the box office and on Netflix. It earned about $140 million worldwide and has taken the spot of the fifth highest-grossing Indian film of all time at the global box office, leading it well deserving of a spot on the list of Shah Rukh Khan's best movies.
Part of what has made Jawan a box office success is Khan's superb acting skills. He is well-known for being a versatile actor who can go beyond the usual action hero typecast, and he proved that by being able to play as unique and challenging a character as Azad. What made things even more impressive, though, was that Khan not only played the starring role but portrayed another character in the film as well.
Shah Rukh Khan's Double Role In Jawan Explained
In Jawan, not only did Shah Rukh Khan play the main character, Azad, but he also played his father, Vikram. Azad is the jailer of a women's prison, and he works with six convicts to try and rectify the major problems plaguing Indian society. He goes by the name "Vikram Rathore", as he is trying to avenge his father, who was wrongfully framed as a national traitor. Having Khan play two of the major roles in the film allowed for the famed actor to get increased screen time. Khan is always a major draw for Bollywood movies, so it makes sense to try to include him as much as possible.
Related: 10 Best Action Movies Of All Time, Ranked
It also made sense that Khan had played both the father and the son for thematic reasons. It emphasized how connected Azad and Vikram always were, despite not having the chance to know one another. It highlighted that they are extremely similar, with both dedicated to correcting the societal and political errors within their own country. The double portrayal made for an exciting twist that contributed to the movie's intensity and overall storytelling.
How Jawan Used Body Doubles For Shah Rukh Khan's Double Role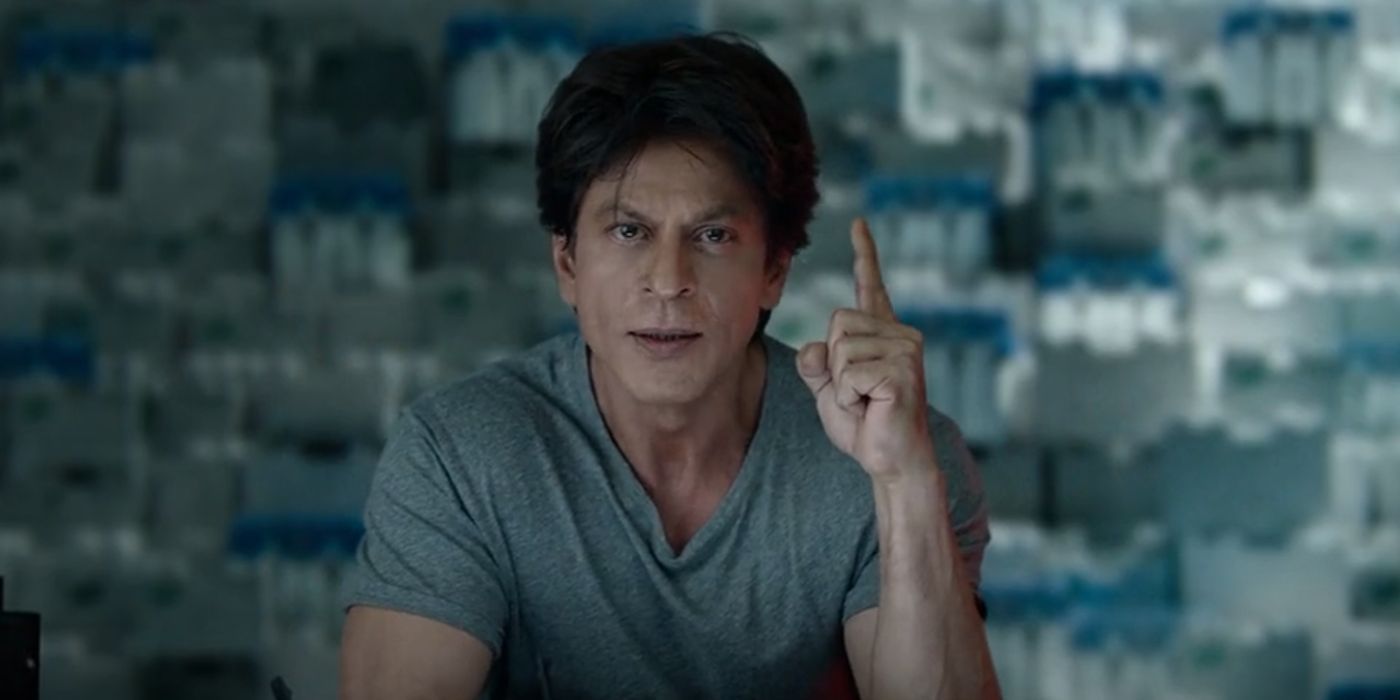 In order to accomplish Shah Rukh Khan playing both Azad and Vikram, body doubles were needed. According to India Today, Jawan utilized Khan's body double of 17 years, Prashant Walde. When Khan was portraying Vikram, Walde would take on the appearance of Azad and vice versa. This meant that only close-up shots of the character that Khan was portraying at the time were able to be filmed. Walde also explained that Khan's looks throughout the film were quite different from each other, which made things tricky for the crew. Because of this, only two looks were able to be shot on any given day.
Sources: India Today
Jawan (2023)

Release Date:

2023-09-07

Director:

Atlee

Cast:

Shah Rukh Khan, Nayanthara, Vijay Sethupathi, Deepika Padukone, Priyamani, Sanya Malhotra

Runtime:

170 Minutes