News
Will Cassandra Dawn Be At The Reunion?
Cassandra Dawn may have added drama to Selling Sunset season 7, but she may not get a chance to be candid at the reunion with her other co-stars.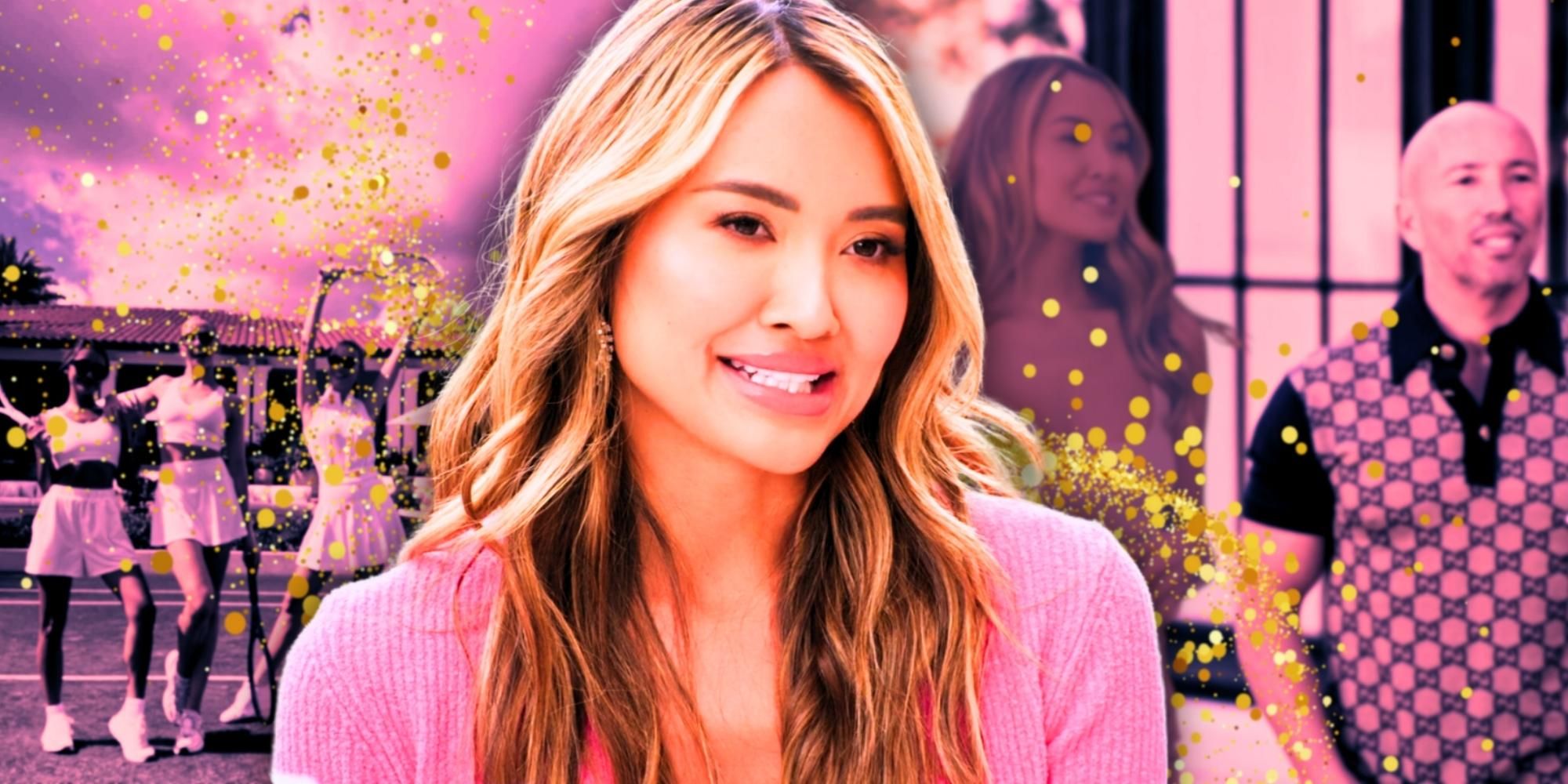 Summary
Cassandra Dawn may not appear in the Selling Sunset season 7 reunion, as she wasn't a major part of the show's drama and didn't have a significant story angle.
Despite her brief run, Cassandra's passion and desire to grow in the real estate business may lead to her becoming a full-time cast member in Selling Sunset season 8.
The absence of Cassandra in the reunion trailer and her lack of promotion on social media suggest that she may not be part of the reunion episode.
Cassandra Dawn may not appear in the Selling Sunset season 7 reunion. The real estate-focused reality TV series has always featured a lot of drama. However, the show's latest season was where things truly got explosive. Selling Sunset season 7 featured various bombshells, from arguments to face-offs. One such dramatic moment showed Marie-Lou Nurk accusing Chrishell Stause of having feelings for Jason Oppenheim. The two ladies argued during their lunch and couldn't sort things out. Chrishell left after she felt she was losing brain cells in the conversation with Jason's ex.
The season also featured considerable tension between cast members. One such incident occurred when Nicole Young called Chrishell an awful person. The newcomer accused Chrishell of taking credit for her listings in the past, which prompted Chrishell to fire back and flaunt her wealth. Nicole wasn't the only interesting newcomer. Former Playboy model Cassandra was also featured in Selling Sunset season 7. The guest star revealed that she had recently started her real estate career and wanted to co-list with Jason. She wasn't a full-time cast member of the show.
Related: 20 Best Reality TV Shows Right Now
Cassandra Was Not In The Selling Sunset Season 7 Reunion Trailer
Recently, Netflix's official YouTube channel uploaded the trailer for the Selling Sunset season 7 reunion. The preview showed numerous shocking moments and some surprising guests. One part of the trailer had Jason taking the lie detector test. Another scene showed Marie-Lou making her return and taking on Chrishell. However, the trailer didn't have newcomer Cassandra in any scene. She also didn't promote the episode on social media, hinting that she's probably not a part of the reunion.
Will Cassandra Join Selling Sunset Season 8?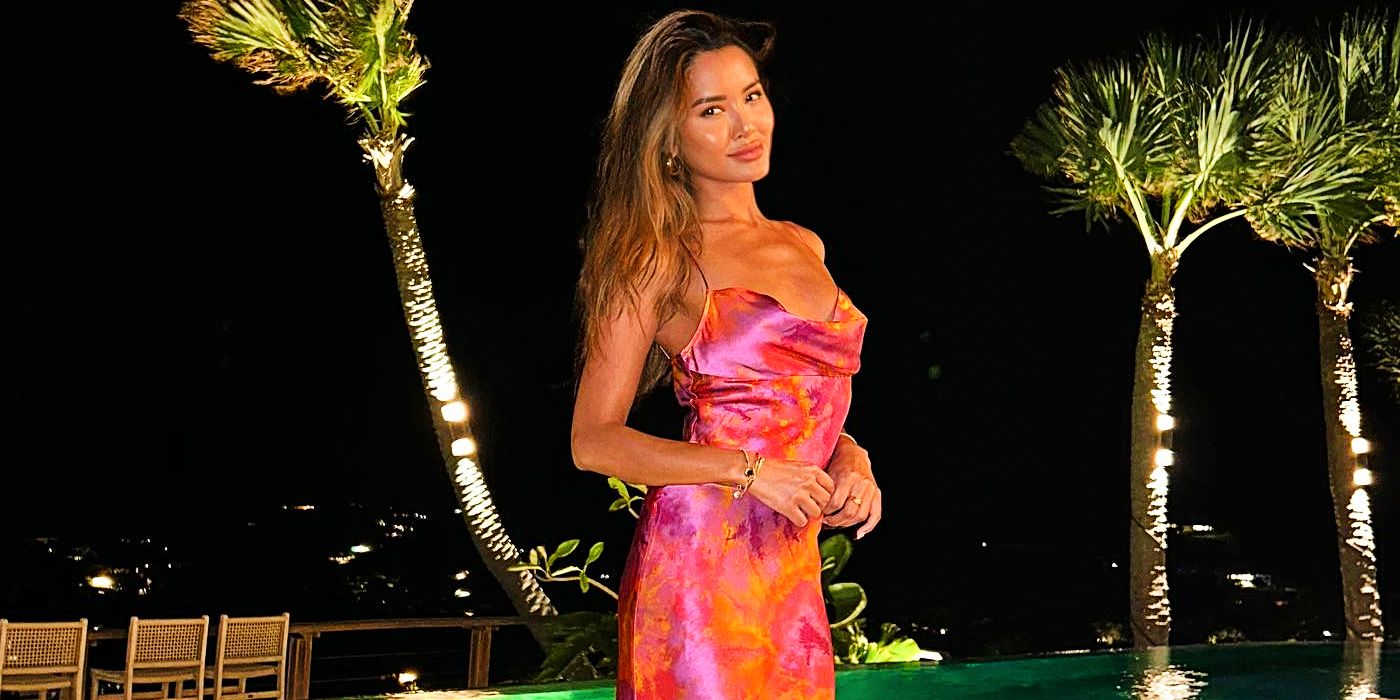 Cassandra was a welcome addition to Selling Sunset. While her run on season 7 was brief, it does open a door for her to return someday and become a full-time cast member of the show. Despite being new to the business, she showed a lot of passion and desire to grow. Jason is always interested in adding the most passionate women to his team, so Cassandra may appear in Selling Sunset season 8.
Cassandra's absence from the Selling Sunset season 7 reunion isn't confusing or shocking. The former contemporary art advisor was only briefly on the show and wasn't involved in the real drama. She was a memorable guest star but didn't have a major story angle. The Selling Sunset cast had mixed opinions of Cassandra. Bre Tiesi didn't like the former Playboy model's vibe, while Chelsea Lazkani appreciated her appearance. Jason also began considering whether to hire Cassandra because of her headstrong personality. Selling Sunset could use another strong female lead, especially since rumors imply Bre and Chrishell may leave the show.
Selling Sunset is now streaming on Netflix.
Source: Netflix/YouTube
Selling sunset

Release Date:

2019-03-21

Main Genre:

Reality TV

Seasons:

5

Summary:

The reality TV series Selling Sunset showcases the operations of the Oppenheim Group as they navigate the high-end, high-stakes real estate game of Los Angeles, West Hollywood, and Newport Beach. The show explores both the personal and professional lives of the real estate agents as they buy and sell properties worth millions of dollars.

Creator:

Adam DiVello

Number of Episodes:

45