Comics
"Words Like Violence": MCU's Black Bolt Is Revealed to be Depeche Mode's Dave Gahan In Bizarre Fanart
The MCU's Black Bolt is revealed to be Depeche Mode's Dave Gahan in a truly bizarre piece of fan art. Introduced early in the Marvel Age of Comics, Black Bolt is the leader of the Inhumans. The product of genetic experimentation by the Kree millions of years in the past, the Inhumans receive their powers thanks to exposure to the Terrigen Mists. The powers one gets from the Mists is totally random, and Black Bolt lost in a major way.
Black Bolt possesses immense destructive power—and all he has to do is talk. The faintest of a whisper from Black Bolt can level a city block. Mainstream audiences met Black Bolt in the MCU Inhumans series, where he was played by Anson Mount.
Black Bolt Gets a Unique Mash-Up
Now, acclaimed artist Butcher Billy has mashed this Marvel icon up with Gahan, the lead singer for the British band Depeche Mode. Shared to Butcher Billy's Instagram, the art is made up to resemble a classic Silver Age book. Gahan is wearing Black Bolt's signature outfit, holding his finger up to his lips as if to hush someone. A bold caption proclaims: "Enjoy the Silence," a reference to one of Depeche Mode's biggest hits. The art also references another line from the song: "words like violence."
Depeche Mode Members Are Music Icons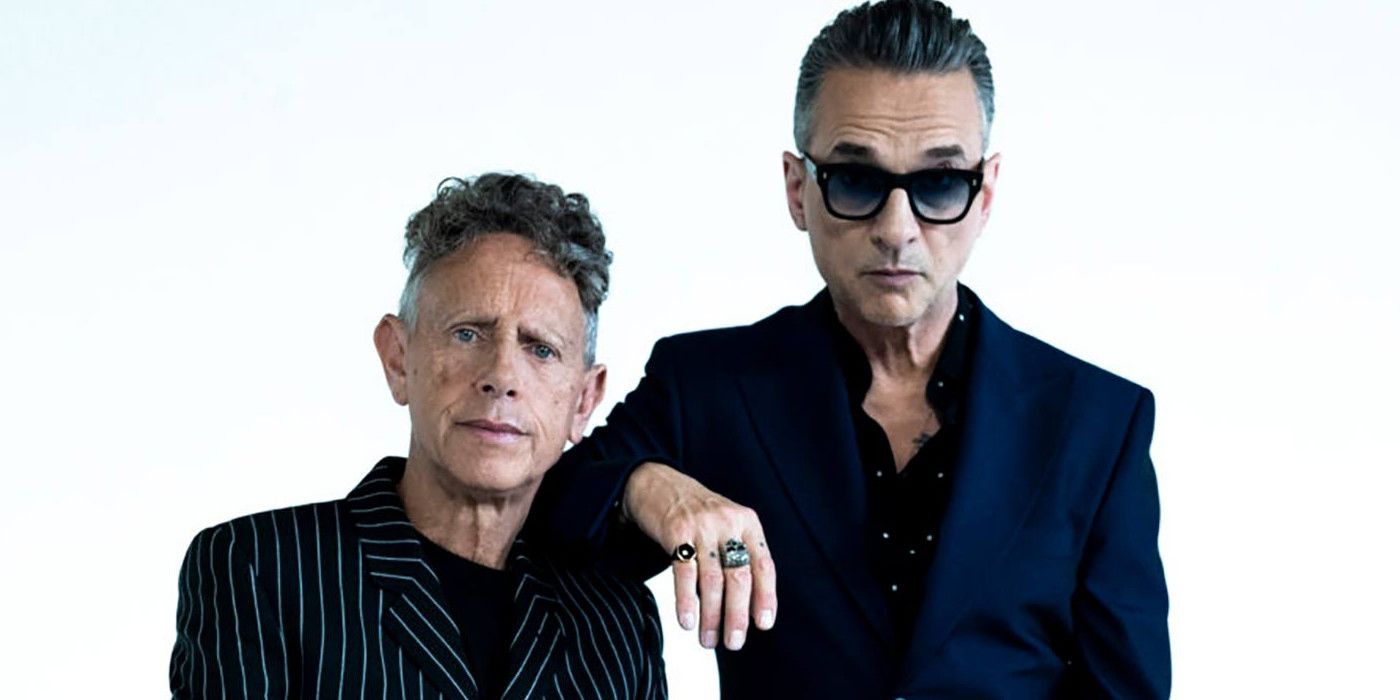 Formed in 1980, Depeche Mode is a highly influential band, having sold over 100 million records. The group had a steady string of hits throughout the 1980s and '90s, releasing classic albums such as Black Celebration and Violator, which spawned the single "Enjoy the Silence," referenced in Butcher Billy's art. Depeche Mode's career continues into the 21st century, the group having survived numerous ups and downs, including the death of founding member Andrew Fletcher in 2022.
Depeche Mode is a band loved the world over, and Butcher Billy's new art pays tribute to both the band and the MCU's Black Bolt in a surprising but endearing way. He takes the lyrics to "Enjoy the Silence" to their extreme by pairing them up with Black Bolt. After all, the King of the Inhumans can destroy with the barest of a whisper—literally "words like violence." The art resembling a Silver Age comic book cover adds a neat layer. Black Bolt and Depeche Mode's Gahan may seem an unlikely pair, but Butcher Billy makes it work in a bizarre piece of fan art.
Source: Butcher Billy