News
Ncuti Gatwa's Doctor, New Cast & Everything We Know
Summary
Doctor Who season 14 will feature a bold reimagining of the sci-fi franchise with a new Doctor, played by Ncuti Gatwa, and a diverse cast.
The 60th-anniversary special in November 2023 will set up the events of season 14, which is expected to premiere in 2024.
Russell T. Davies returns as showrunner, bringing back familiar characters and villains and exploring the show's nostalgic factor with a return to the '60s.
The Fifteenth Doctor will soon grace the screen now that Jodie Whittaker's time has concluded, and Doctor Who season 14 is shaping up to be a bold reimagining for the ever-changing classic sci-fi franchise. Since returning in 2005, Doctor Who has enjoyed immense success under three different showrunners (Russell T. Davies, Steven Moffat, and Chris Chibnall) across five very different regenerations of the Doctor. Season 14 of Doctor Who will be the start of a new chapter complete with a new Doctor in the form of Ncuti Gatwa — albeit one with many familiar faces both on screen and behind the camera.
After Jodie Whittaker's Doctor regenerated once more there's a near-clean slate for Doctor Who season 14 (although not before David Tennant's brief return in the upcoming Doctor Who specials). Sex Education's Ncuti Gatwa will be playing the Fifteenth Doctor, a huge leap in representation as he'll be the first Black actor to take up the role. There is plenty to look forward to beyond pushing boundaries in equality and representation too, as returning showrunner Russell T. Davies is bringing plenty of familiar friends and foes alike for Doctor Who season 14.
The Latest Doctor Who Season 14 News
The latest Doctor Who season 14 news came in November 2023 with the reveal of Nicola Coughlan's character in an on-set photo. The Bridgerton star will be appearing in a guest role in the second special, though her exact role has yet to be revealed. Coughlan's casting reflects the growing trend of big-name guest stars for Doctor Who season 14 which already includes the likes of drag superstar Jinkx Monsoon.
Doctor Who Season 14 Is Confirmed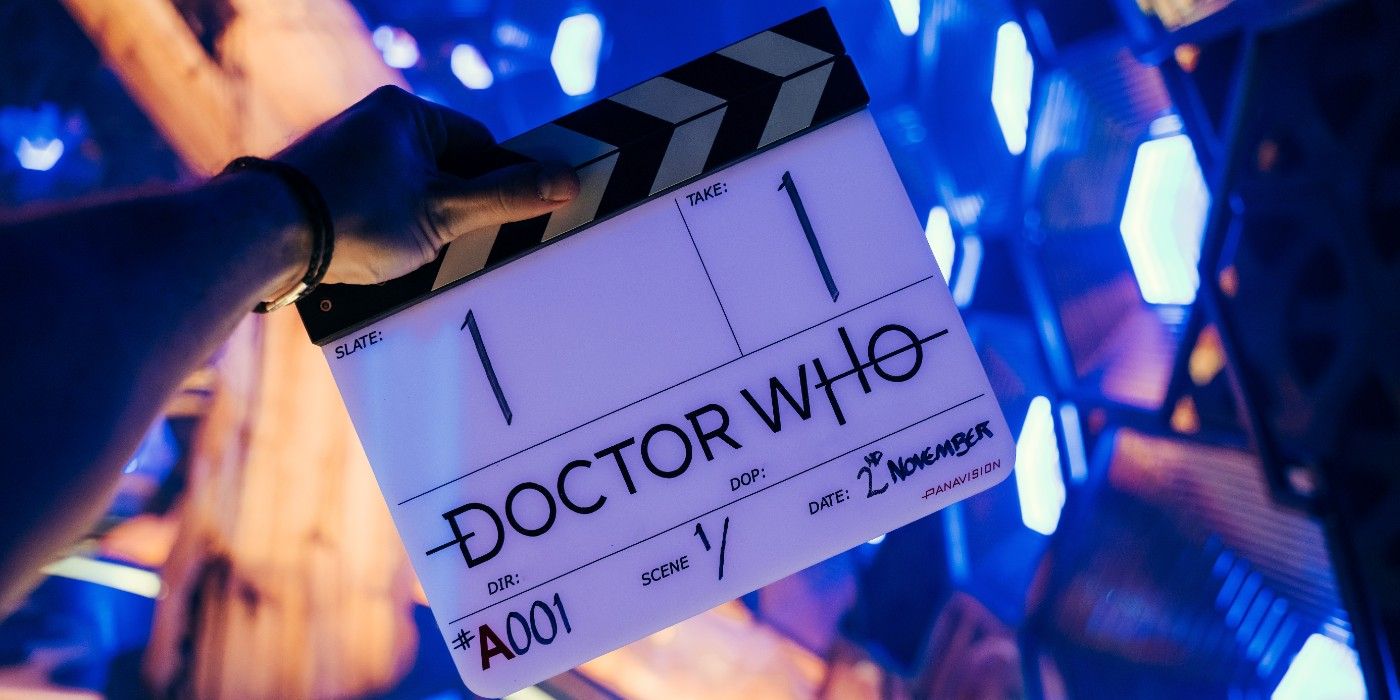 Unsurprisingly, Doctor Who season 14 has been confirmed for a while. Alongside Jodie Whittaker's departure announcement in July 2021, Chris Chibnall confirmed his own exit as showrunner — replaced by a returning Russell T. Davies. While Doctor Who season 14 has been renewed, the episode length has been cut down to a total of 8 episodes for the upcoming installment.
Doctor Who Season 14 Cast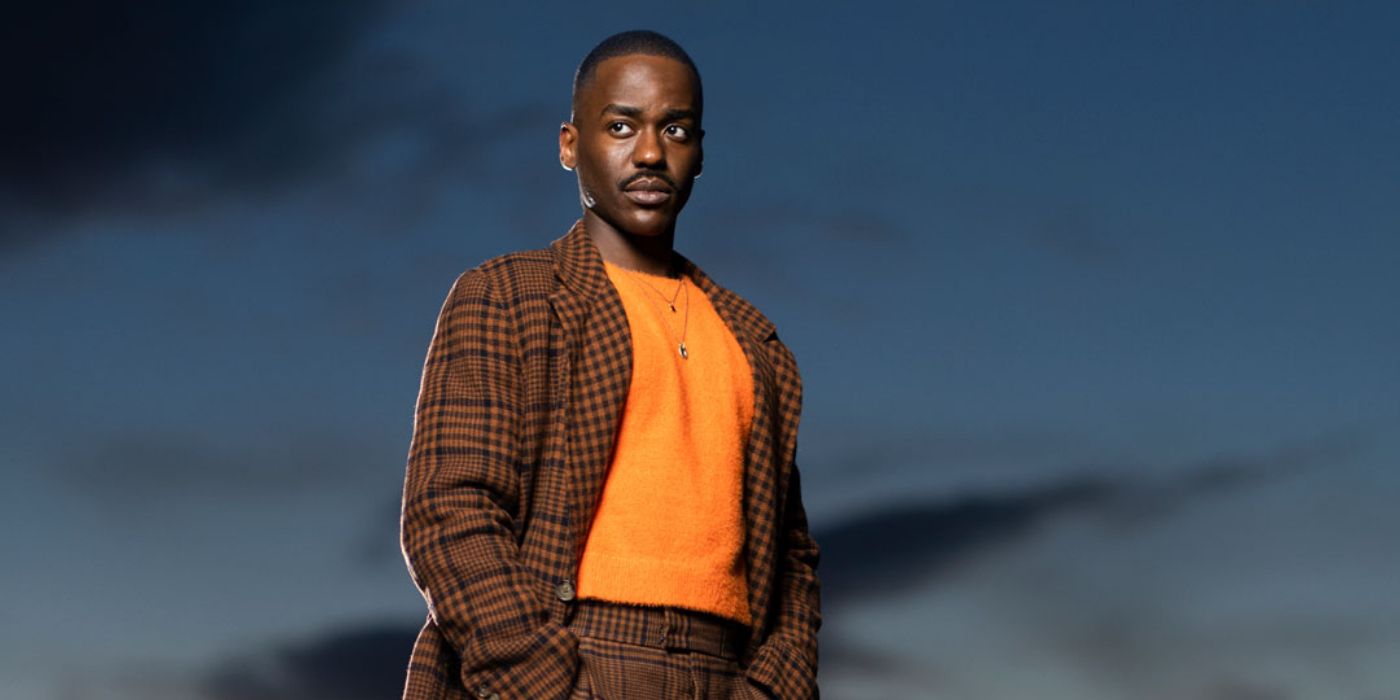 Several members of the Doctor Who season 14 cast have been officially announced, with Ncuti Gatwa starring as the Doctor. Millie Gibson has been cast as the Doctor's new companion, Ruby Sunday, with Yasmin Finney playing Rose Noble. Jemma Redgrave will be returning as Kate Lethbridge-Stewart, and Aneurin Barnard debuts as Roger ap Gwilliam. Anita Dobson will play Mrs. Flood, and Jack Forsyth-Noble will play Will. Doctor Who veteran Bonnie Langford will reprise her role as Mel Bush who was the companion to the sixth and seventh Doctors.
Jinkx Monsoon has been cast as a Doctor Who villain, with the official series Twitter page showcasing Monsoon in costume and being described as "the Doctor's most powerful enemy yet!". Mindhunter star Jonathan Groff will also make a guest appearance in an as-yet-unnamed part. In addition, there are several other actors who have been cast in undisclosed roles, including:
Michelle Greenidge
Bhav Joshi
Eilidh Loan
Pete MacHale
Miles Yekinni
Hemi Yeroham
Related: Doctor Who Season 14 Cast Guide: Every New & Returning Character
Doctor Who Season 14 Story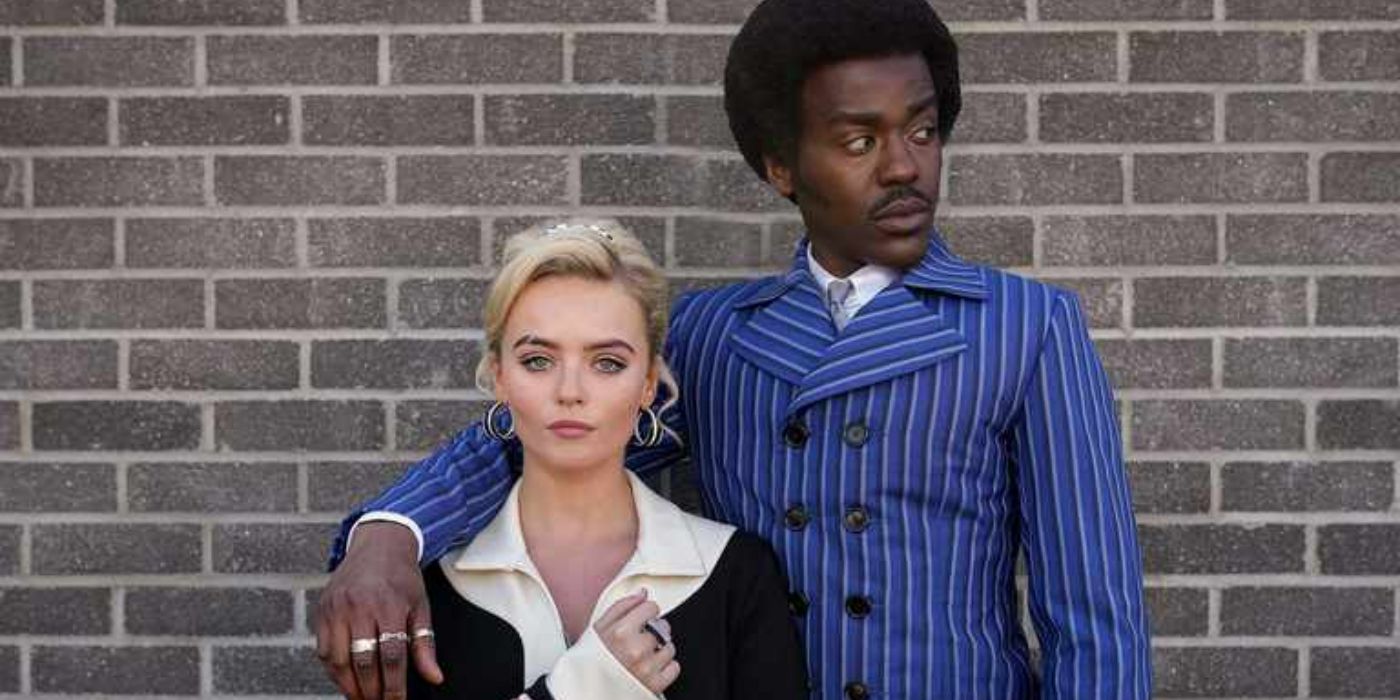 There is currently no news surrounding the Doctor Who season 14 story outside the Doctor and his companion traveling to the '60s. The upcoming season has already been written as filming began in December 2022, but showrunners are keeping much of the plot under wraps. The Doctor's previous regeneration will likely be discussed, with David Tennant becoming Ncuti Gatwa during the 60th anniversary specials. Another thing that's known is that UNIT will be back in Doctor Who season 14, thanks to Kate Lethbridge-Stewart's involvement.
With Doctor Who season 14 news indicating it is returning to the 1960s, they'll come up against Jinkx's villain. It seems as though Russell T. Davies is finally leaning into Doctor Who's nostalgia factor. The return to the '60s gives Doctor Who the opportunity to reflect on where it's going and where it's been, returning to the show's humblest beginnings six decades later. Finally, some set photos have been released via Twitter of Ncuti Gatwa's Doctor stepping in and out of the TARDIS onto a residential Bristol street where he meets Anita Dobson's Mrs. Flood.
There was also a Doctor Who season 14 set video released online that showed a little bit of the filming from the new season. Some of these scenes looked very chaotic and one featured Gatwa's doctor on a moped along with the returning Mel Bush (Bonnie Langford) as they race away from a crowd.
Doctor Who

Release Date:

1963-11-23

Cast:

Jenna Coleman, Jodie Whittaker, Alex Kingston, David Tennant, Matt Smith, Peter Capaldi

Genres:

Adventure, Mystery, Sci-Fi

Seasons:

26

Summary:

As the last of the alien species known as the Time Lords, the Doctor travels through time and space in his TARDIS, a time machine thats bigger on the inside than the outside, seeking out adventures in the ancient past and unimagined future while also serving as the protector of Earth and mankind. With a human companion by his side, the Doctor meets extraordinary – and sometimes deadly – characters and creatures from across the universe.

Franchise:

Doctor Who

Story By:

Sydney Newman C. E. Webber Donald Wilson

Writers:

Mark Gatiss, Toby Whithouse, Neil Cross, Steven Moffat, Chris Chibnall

Network:

BBC